Mythos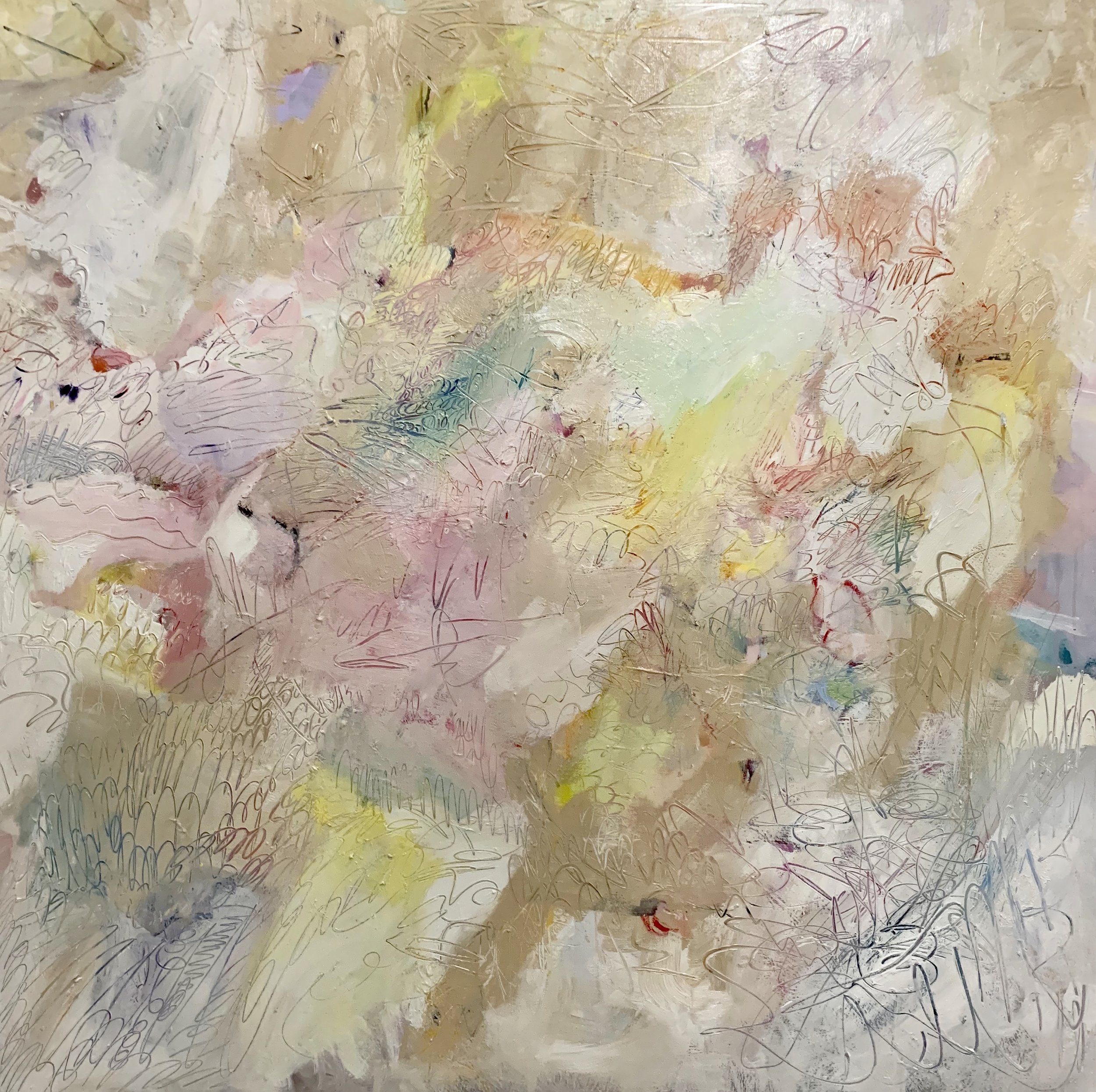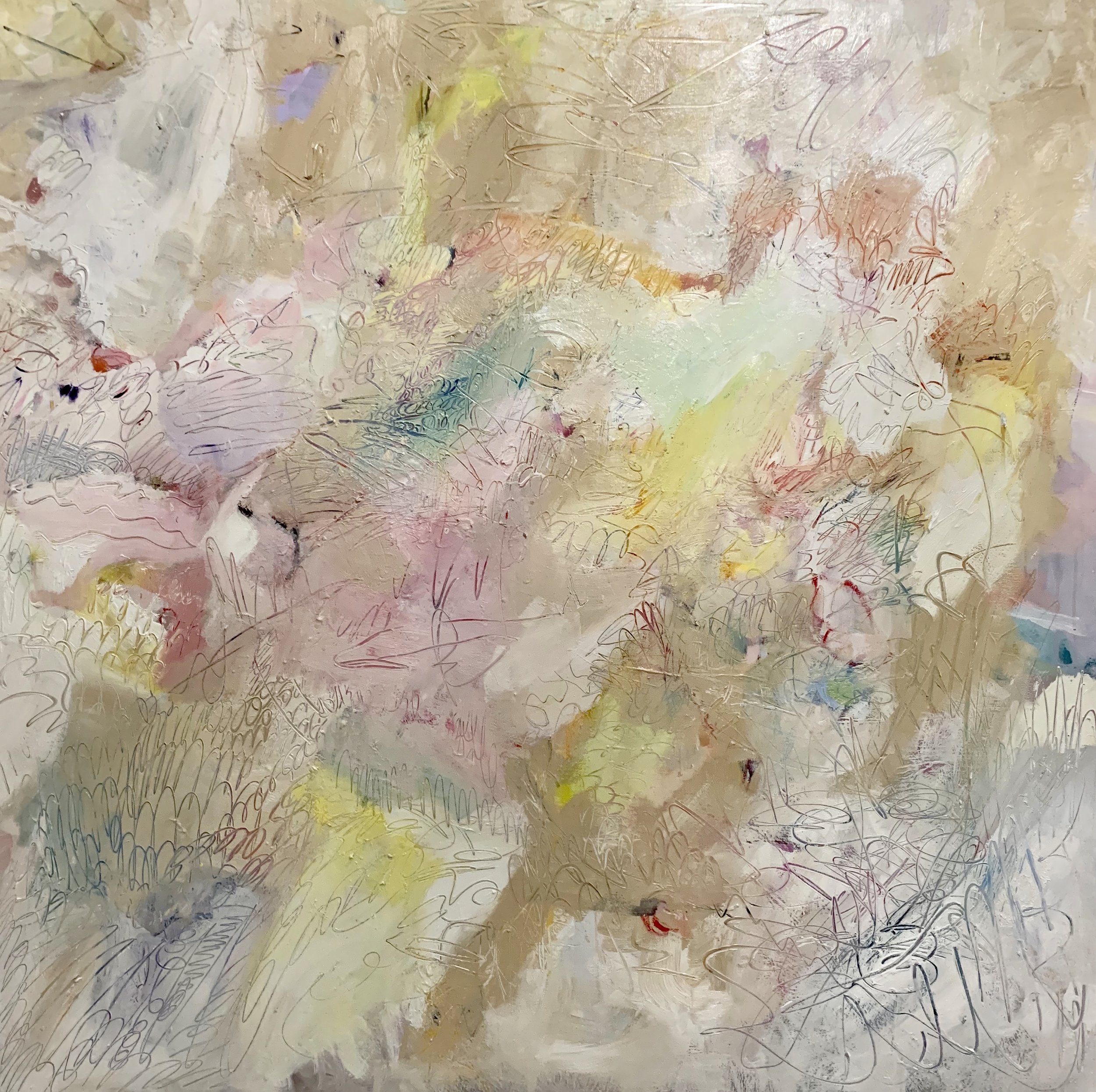 Mythos
Oil and acrylic and oil pastel on gallery-wrapped canvas.
48 x 48 x 2 inches. Wired and ready to hang. Signed, titled and dated on back.
Price includes shipping to the U.S. & Canada. Painting will be professionally packaged, insured and shipped by express ground service (e.g. FedEX & UPS).
————
This piece began with sublayers of bright colors and complex forms and gradually simplified and lightened. In this way, the paintings reflect my experience of being human — vibrant and intricate on the inside sheathed in a polite layer of acceptability and proper behavior — or in my case, nearly proper behavior. The myths and stories about the body by Clarissa Pinkola Estes are deeply woven into this piece.